Roosters reign supreme to win ZK grand final
By MATT NICHOLLS
A SECOND-HALF comeback from the Mulga Tigers could not prevent the Roosters from making it back-to-back premierships in the Zenadth Kes Rugby League competition on Saturday.
The Roosters last won the premiership in 2019, also beating the Tigers, and had to wait two years to defend their crown after COVID-19 killed last year's season.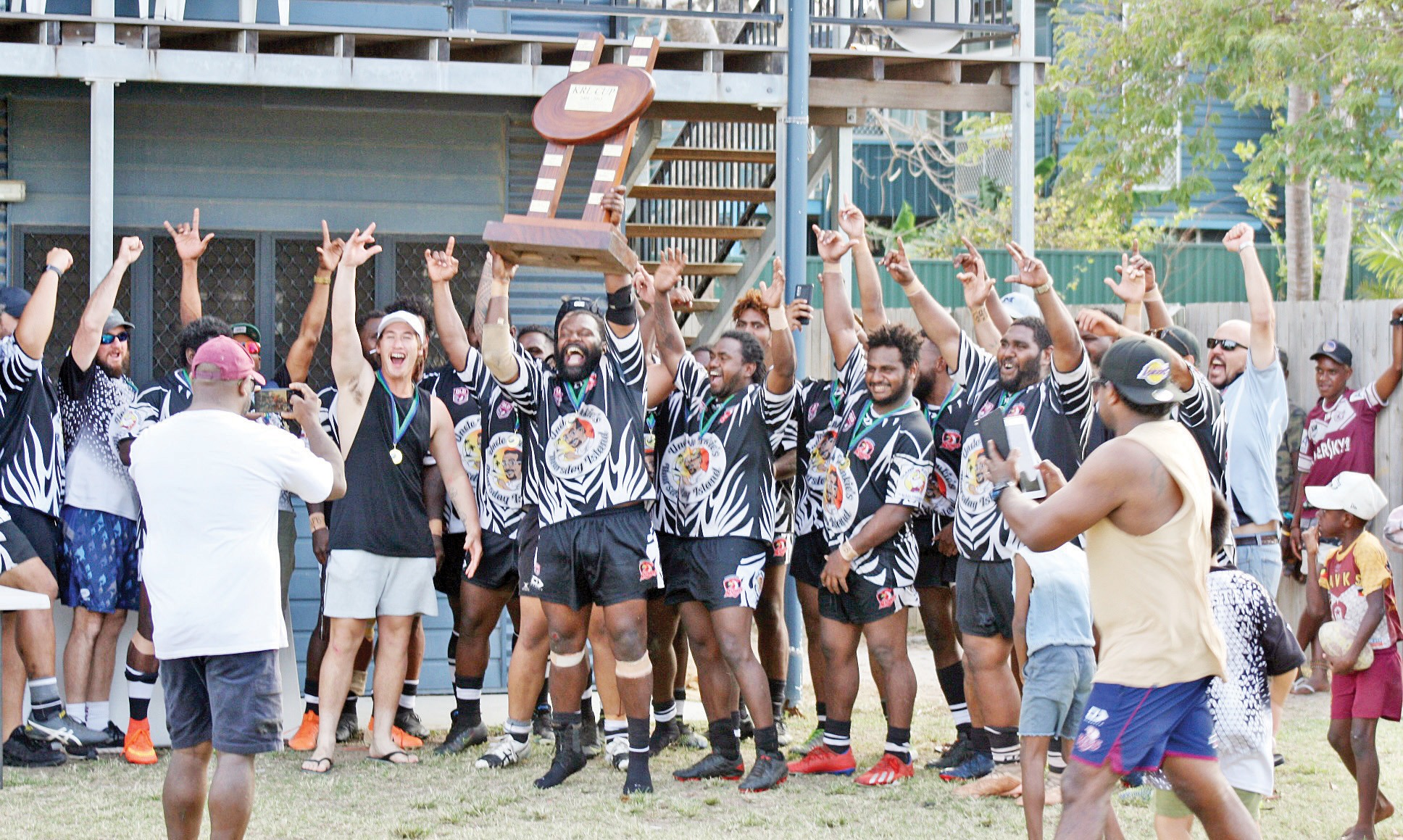 In front of a packed crowd at Ken Brown Memorial Oval on Thursday Island, the Roosters raced to a 12-0 advantage at the half-time break.
But the Badu Island side, having won the minor premiership, did not lie down, hitting back to make it a second-half arm-wrestle.
The Tigers had a chance to level the scores late in the second half, but a conversion miss gave the Roosters a two-point advantage.
The match looked like it would be decided by that slender margin, but a last-minute try by Keith Laifoo sealed a 28-20 victory.
The Roosters are made up of players from Thursday Island and the NPA. Coach Terrence Yusia said he was thrilled with his players' performance, having finished the regular season in third place.
"It was a close game and we made a lot of mistakes in the second half to give them a chance, but full credit to the Tigers they didn't stop coming at us," he said.
The coach thought centre Daniel Nona was his best player.
Roosters team manager said fellow centre Windsor Bowie, forward Jeriah Pelite and hooker Theodore Mosby were also among the standouts.
Mulga Tigers coach Michael Zitha paid tribute to his side and the fans who travelled across from Badu Island.
There was a big gathering at the Badu Island Tavern where the game was streamed live.
GRAND FINAL SCORES
Roosters 28 (Guyai Bin-Awel, Keith Laifoo, Daniel Nona, Marsat Newman, Henley Woosup tries; Brendan Magala 4 goals) d Mulga Tigers 20 (Mauga Nona, Jordan Nona, Jawa Guligo, Boyd Ahmat tries; Jawa Guligo 1 goal, Zengrey Nona 1 goal).